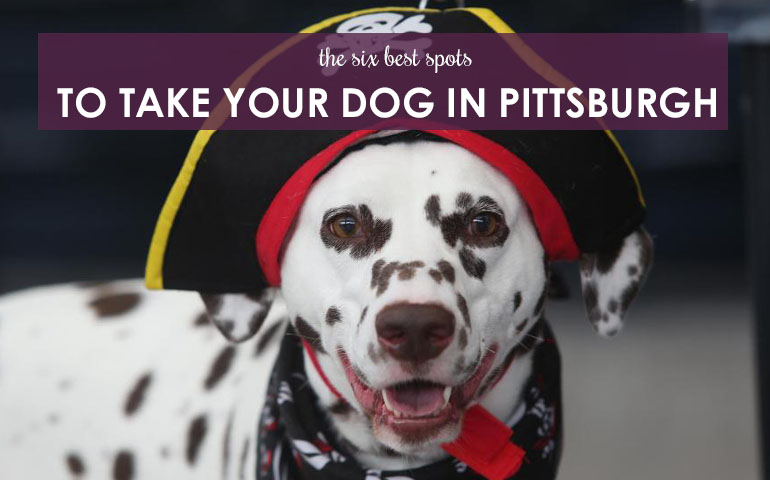 6 Best Spots to Take Your Dog in Pittsburgh
Now that it's finally July, it's time to start enjoying the summer. There's no better feeling than spending time with man's best friend. These six dog-friendly spots in Pittsburgh will let you and your pet enjoy the summer together!
North Park
Take a hike or grab a bite to eat at Over the Bar Bicycle Cafe with your dog. North Park, Located in Allegheny County is a great pet-friendly spot to take your dogs. The park is full of trails, fenced-in dog parks, and even a lake they can swim in! There are two dog parks located at Pierce Mill Road and Walter road. The completely fenced in area is complete with spring water and the perfect place for your pup to run free!
Watch the Pittsburgh Pirates play with your best friend every Tuesday! PNC Park hosts PupNight where you can bring your dog to the park for just $36. PNC Park has dog-friendly vendors and snacks throughout the game.
Lucky Paws Pet Resort offers a zero-entry pool that your dogs can walk right into! Lucky Paws is the perfect place to take your dog for a swim any day of the week. Open 3-7 Monday- Friday, and 12-5 on Weekends, entry is only $10!
Hartwood Acres
Hartwood Acres Hosts the annual Pet n Play. This is an event that your dogs will enjoy as much as you! Pet n Play is a free event hosted by Rachel Ray Nutrish, the 2019 date is yet to be set, but keep a look out on their website for more information.
Double Wide Grill
The Double Wide Grill is a Pittsburgh-born-and-bred original, featuring barbeque, vegan and vegetarian foods, plus 40 draft beers and a full bar. With three dog-friendly locations in Southside, Cranberry and Irwin, this is the perfect spot for you and your pet to enjoy a meal!
Shadyside
Shadyside, home to Walnut Street, hosts thousands of Pittsburghers for shopping, dining, and entertainment. Most of the shops in the area welcome dogs with open arms. There are over 50 shops that allow dogs including Lululemon, Coffee Tree Roasters, The Shady Grove and Patagonia. Take a walk around town, shop and enjoy a meal with your dogs!
Grist House
Grist House, located in Millvale is the perfect place for a dog. This craft brewery has ample space for your pet to run around and play with all the other dogs. Enjoy a bite to eat from the food trucks, grab a drink and enjoy being outside with your pup!